Buy now
Deliveries only to Finland until further notice
Winter Light Kids rubber boots for children
Buy now
Deliveries only to Finland until further notice
Description
An extra lightweight children's rubber boot with warm pile lining.
The injection-moulded boots are made of EVA rubber compound, a material that withstands very low temperatures. The boots are light and easy to put on. The model has a wide-fit design and the waterproof boot is perfect for winter use.
The material withstands temperatures down to -20°C. Material: 60% synthetic EVA rubber compound, pile lining: 100% polyester. Comes with a removable insole.
Keep in mind that winter boots should have enough space for toes, so that a warm extra layer (e.g. wool sock) can be worn.
Winter Light Kids rubber boots for children are available in black and pink.
Product info

Features

Measurements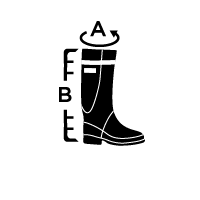 Size 25
A: 27cm
B: 17,8 cm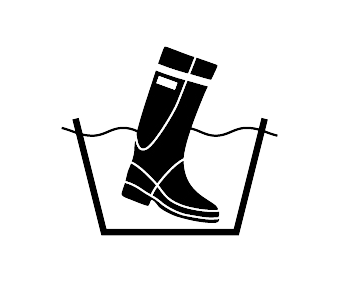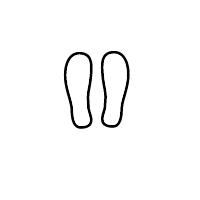 Material EVA-rubber
Extremely light weight
Name label inside shaft
Soft and warm pile lining 100% polyester
Material stands cold -40C degrees without breaking
Fitting for rubber overalls
Cleated outsole made EVA-rubber compound
Comfortable last fitting
Loose insole made of EVA
Drying max 40° C


| | | |
| --- | --- | --- |
| Size | B Length cm | A Width cm |
| 21 | 13,8 | 5,80 |
| 22 | 14,4 | 5,95 |
| 23 | 15,1 | 6,10 |
| 24 | 15,8 | 6,25 |
| 25 | 16,5 | 6,40 |
| 26 | 17,1 | 6,55 |
| 27 | 17,8 | 6,70 |
| 28 | 18,5 | 6,85 |
| 29 | 19,2 | 7,00 |
| 30 | 19,9 | 7,15 |
| 31 | 20,5 | 7,30 |
| 32 | 21,2 | 7,45 |
| 33 | 21,9 | 7,60 |
| 34 | 22,5 | 7,75 |
| 35 | 23,2 | 7,90 |
| 36 | 23,9 | 8,05 |
Conversion chart
| | | |
| --- | --- | --- |
| EU | US | UK |
| 21 | 5 | 4,5 |
| 22 | 5,5 | 5,5 |
| 23 | 6,5 | 6 |
| 24 | 7,5 | 7 |
| 25 | 8 | 8 |
| 26 | 9 | 8,5 |
| 27 | 9,5 | 9,5 |
| 28 | 10,5 | 10 |
| 29 | 11,5 | 11 |
| 30 | 12 | 11,5 |
| 31 | 13 | 12,5 |
| 32 | 1 | 13 |
| 33 | 2 | 1 |
| 34 | 3 | 2 |
| 35 | 3,5 | 2,5 |
| 36 | 4,5 | 3,5 |