Buy now
Deliveries only to Finland until further notice
Nokian Light Kids
Buy now
Deliveries only to Finland until further notice
Description
An extra lightweight children's rubber boot for summer use. The injection-moulded boots are made of synthetic EVA rubber compound and there is no textile lining in boots which makes them easy to clean.
Nokian Light Kids boots are light and easy to put on. The model has a wide-fit design and the waterproof boot is perfect for summer use. The wide treaded EVA outsole does not collect dirt and fits the elastic foot strap of rain pants.
The boot's material withstands temperatures down to -40°C but do not withstand heat more than +40°C degrees. Material: 60% synthetic EVA rubber compound. Comes with a removable EVA insole.
Check the size fit on the size chart or fit the boot at the store before purchasing.The EVA rubber boot is sensitive to heat (above + 40C) throughout its life cycle, which is why the boots should not be stored in the direct sun light or dried, for example, in a drying cabinet above +40 ° C or in the immediate vicinity of a radiator / other heat source.
Nokian Light Kids is available in blue, yellow and pink.
Product info

Features

Measurements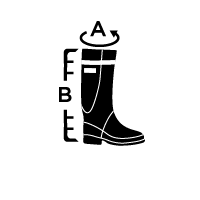 Size 25
A: 27 cm
B: 17,8 cm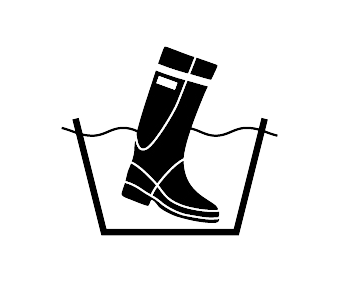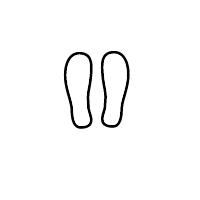 Material EVA-rubber
Extremely light weight
Name label inside shaft
No lining
Material stands cold -40C degrees without breaking
Fitting for rubber overalls
Cleated outsole made EVA-rubber compound
Comfortable last fitting
Loose insole made of EVA
Drying max +40°C


| | | |
| --- | --- | --- |
| Size | B Length cm | A Width cm |
| 21 | 14,5 | 6,4 |
| 22 | 14,8 | 6,5 |
| 23 | 15,6 | 6,8 |
| 24 | 16,3 | 6,9 |
| 25 | 17,0 | 7,0 |
| 26 | 17,9 | 7,1 |
| 27 | 18,2 | 7,5 |
| 28 | 19,0 | 7,6 |
| 29 | 19,6 | 7,7 |
| 30 | 20,4 | 7,9 |
| 31 | 21,1 | 8,0 |
| 32 | 21,9 | 8,2 |
| 33 | 22,4 | 8,4 |
| 34 | 23,0 | 8,6 |
| 35 | 23,6 | 8,8 |
| 36 | 24,3 | 9,0 |
| 37 | 25,0 | 9,1 |
| 38 | 25,7 | 9,3 |
| 39 | 26,2 | 9,4 |
Conversion chart
| | | |
| --- | --- | --- |
| EU | US | UK |
| 21 | 5 | 4,5 |
| 22 | 5,5 | 5,5 |
| 23 | 6,5 | 6 |
| 24 | 7,5 | 7 |
| 25 | 8 | 8 |
| 26 | 9 | 8,5 |
| 27 | 9,5 | 9,5 |
| 28 | 10,5 | 10 |
| 29 | 11,5 | 11 |
| 30 | 12 | 11,5 |
| 31 | 13 | 12,5 |
| 32 | 1 | 13 |
| 33 | 2 | 1 |
| 34 | 3 | 2 |
| 35 | 3,5 | 2,5 |
| 36 | 4,5 | 3,5 |