Buy now
Deliveries only to Finland until further notice
Wintry Plus
Buy now
Deliveries only to Finland until further notice
Description
A warm children's rubber boot with a non-slip sole, suitable for winter. The warm pile-lined boot fits children's feet perfectly.
Features an adjustable textile collar with a name label on the inside so the boots can easily be named for day care/school. Reflective band around the collar for added visibility and safety – however, not a substitute for wearing a CE-approved reflector. A pull-on loop makes it easier to put the boots on.
The heavy-duty outsole provides insulation against cold and the deep tread pattern ensures good traction on snowy and slippery surfaces. The outsole fits the elastic foot strap of rain pants.
Colours available in coral, grey, cranberry and black.
Product info

Features

Measurements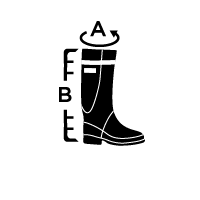 Size 25
A: 28 cm
B: 18,5 cm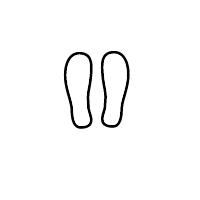 Detachable
felt loose insole
Hanging loop
Soft fabric cuff
Name label inside shaft
Adjustable textile collar
Reflective band, reflective heel
Soft and warm teddy lining
Reinforced heel cap
Shock-absorbing heel structure
Fitting for rubber overalls
Sturdy midsole
Side reinforcement
Durable outsole with firm grip
Comfortable fit


| | | |
| --- | --- | --- |
| Size | B Length cm | A Width cm |
| 21 | 13,8 | 5,80 |
| 22 | 14,4 | 5,95 |
| 23 | 15,1 | 6,10 |
| 24 | 15,8 | 6,25 |
| 25 | 16,5 | 6,40 |
| 26 | 17,1 | 6,55 |
| 27 | 17,8 | 6,70 |
| 28 | 18,5 | 6,85 |
| 29 | 19,2 | 7,00 |
| 30 | 19,9 | 7,15 |
| 31 | 20,5 | 7,30 |
| 32 | 21,2 | 7,45 |
| 33 | 21,9 | 7,60 |
| 34 | 22,5 | 7,75 |
| 35 | 23,2 | 7,90 |
| 36 | 23,9 | 8,05 |
Conversion chart
| | | |
| --- | --- | --- |
| EU | US | UK |
| 21 | 5 | 4,5 |
| 22 | 5,5 | 5,5 |
| 23 | 6,5 | 6 |
| 24 | 7,5 | 7 |
| 25 | 8 | 8 |
| 26 | 9 | 8,5 |
| 27 | 9,5 | 9,5 |
| 28 | 10,5 | 10 |
| 29 | 11,5 | 11 |
| 30 | 12 | 11,5 |
| 31 | 13 | 12,5 |
| 32 | 1 | 13 |
| 33 | 2 | 1 |
| 34 | 3 | 2 |
| 35 | 3,5 | 2,5 |
| 36 | 4,5 | 3,5 |