Buy now
Deliveries only to Finland until further notice
Winter Ultra
Buy now
Deliveries only to Finland until further notice
Sizes
Description
A traditional mid-calf rubber boot with warm lining for year-round use.
The boot has a snug fit and is easy to put on. The warm and soft pile lining is comfortable and keeps the feet nice and warm. Features an adjustable textile collar to keep out snow and debris. A sturdy outsole with a good grip.
Handmade of a natural rubber compound.
Available in black and red colours.
Product info

Features

Measurements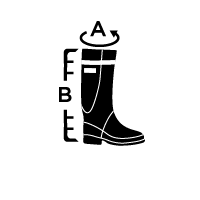 Size 37
A: 35 cm
B: 27,5 cm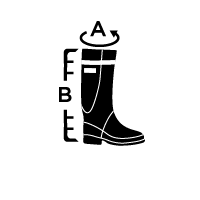 Size 42
A: 39,5 cm
B: 29,5 cm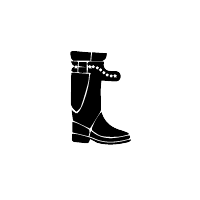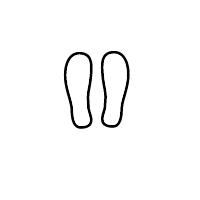 Tightening strap in the textile collar
Warm teddy lining
Reinforced heel cap
Shock-absorbing heel structure
Rotationally rigid midsole
Side reinforcement
Toe reinforcement
Non-slip outsole
Comfortable fit


| | | |
| --- | --- | --- |
| Size | B Length cm | A Width cm |
| 36 | 23,8 | 8,65 |
| 37 | 24,5 | 8,80 |
| 38 | 25,2 | 8,95 |
| 39 | 25,9 | 9,10 |
| 40 | 26,6 | 9,25 |
| 41 | 27,3 | 9,40 |
| 42 | 28,0 | 9,50 |
| 43 | 28,7 | 9,65 |
| 44 | 29,4 | 9,80 |
| 45 | 30,1 | 9,95 |
| 46 | 30,8 | 10,10 |
| 47 | 31,5 | 10,25 |
| 48 | 32,2 | 10,40 |
Conversion chart
| | | |
| --- | --- | --- |
| EU | US | UK |
| 34 | 2,5 | 1,5 |
| 35 | 3,5 | 2,5 |
| 36 | 4 | 3 |
| 37 | 5 | 4 |
| 38 | 5,5 | 4,5 |
| 39 | 6,5 | 5,5 |
| 40 | 7,5 | 6,5 |
| 41 | 8,5 | 7,5 |
| 42 | 9 | 8 |
| 43 | 10 | 9 |
| 44 | 10,5 | 9,5 |
| 45 | 11,5 | 10,5 |
| 46 | 12 | 11 |
| 47 | 13 | 12 |
| 48 | 14 | 13 |
| 49 | 14,5 | 13,5 |
| 50 | 15 | 14 |