Buy now
Deliveries only to Finland until further notice
Vikla
Buy now
Deliveries only to Finland until further notice
Description
Children's favourite boot for outdoor fun. This two-tone rubber boot fits well and is very durable.
This high-quality boot fits children's feet perfectly – it supports the heel firmly and provides enough space at the toes for the growing foot. Reflective band around the collar for added visibility and safety – however, not a substitute for wearing a CE-approved reflector. The fast-drying polyester lining is very durable. The outsole does not collect dirt, and the shock-absorbing heel keeps the elastic foot strap of rain pants nicely in place.
The fresh colours – black/lime, fuchsia/orange, pink/cherry – suit kids of all ages.
Handmade of a durable natural rubber compound.
Product info

Features

Measurements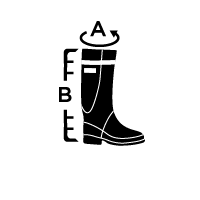 Size 25
A: 29 cm
B: 21 cm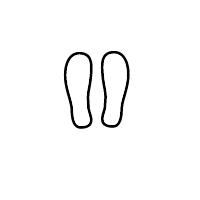 Reflective band, reflective heel – does not replace the use of a CE approved reflector
Quick-drying polyester lining
Reinforced heel cap
Side reinforcement
Shock-absorbing heel structure
Sturdy midsole
Fitting for rubber overalls
Hard-wearing, dirt resistant outsole
Comfortable fit


| | | |
| --- | --- | --- |
| Size | B Length cm | A Width cm |
| 21 | 13,8 | 5,80 |
| 22 | 14,4 | 5,95 |
| 23 | 15,1 | 6,10 |
| 24 | 15,8 | 6,25 |
| 25 | 16,5 | 6,40 |
| 26 | 17,1 | 6,55 |
| 27 | 17,8 | 6,70 |
| 28 | 18,5 | 6,85 |
| 29 | 19,2 | 7,00 |
| 30 | 19,9 | 7,15 |
| 31 | 20,5 | 7,30 |
| 32 | 21,2 | 7,45 |
| 33 | 21,9 | 7,60 |
| 34 | 22,5 | 7,75 |
| 35 | 23,2 | 7,90 |
| 36 | 23,9 | 8,05 |
Conversion chart
| | | |
| --- | --- | --- |
| EU | US | UK |
| 21 | 5 | 4,5 |
| 22 | 5,5 | 5,5 |
| 23 | 6,5 | 6 |
| 24 | 7,5 | 7 |
| 25 | 8 | 8 |
| 26 | 9 | 8,5 |
| 27 | 9,5 | 9,5 |
| 28 | 10,5 | 10 |
| 29 | 11,5 | 11 |
| 30 | 12 | 11,5 |
| 31 | 13 | 12,5 |
| 32 | 1 | 13 |
| 33 | 2 | 1 |
| 34 | 3 | 2 |
| 35 | 3,5 | 2,5 |
| 36 | 4,5 | 3,5 |