Buy now
Deliveries only to Finland until further notice
Moomin Kids
Buy now
Deliveries only to Finland until further notice
Description
A joyfull children's rubber boot with a Moomin illustration. The popular Moomin characters enjoy adventures out and about in the nature.
Reflective band around shaft opening for added visibility and safety – however, not a substitute for wearing a CE-approved reflector. Durable polyester lining that dries quickly. Stays on well. Supports the heel firmly and provides enough space at the toes for the growing foot. The flexible outsole does not collect dirt. It features a tread pattern that ensures good grip and fits the elastic foot strap of rain pants.
Handmade of a natural rubber compound.
Product info

Features

Measurements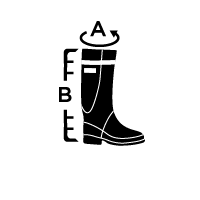 Size 25
A: 27 cm
B: 18 cm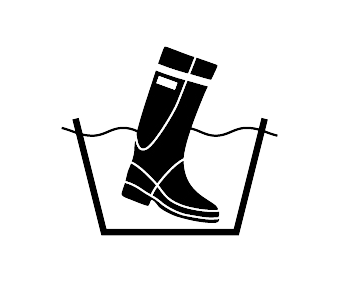 Reflective band
Quick-drying polyester lining
Moomin illustation
Reinforced heel cap
Side reinforcement
Toe reinforcement
Fitting for rubber overalls
Shock-absorbing heel structure
Hard-wearing, dirt resistant outsole
Comfortable fit


| | | |
| --- | --- | --- |
| Size | B Length cm | A Width cm |
| 21 | 13,8 | 5,8 |
| 22 | 14,4 | 6,0 |
| 23 | 15,1 | 6,1 |
| 24 | 15,8 | 6,3 |
| 25 | 16,5 | 6,4 |
| 26 | 17,1 | 6,6 |
| 27 | 17,8 | 6,7 |
| 28 | 18,5 | 6,9 |
| 29 | 19,2 | 7,0 |
| 30 | 19,9 | 7,2 |
| 31 | 20,5 | 7,3 |
| 32 | 21,2 | 7,5 |
| 33 | 21,9 | 7,6 |
Conversion chart
| | | |
| --- | --- | --- |
| EU | US | UK |
| 21 | 5 | 4,5 |
| 22 | 5,5 | 5,5 |
| 23 | 6,5 | 6 |
| 24 | 7,5 | 7 |
| 25 | 8 | 8 |
| 26 | 9 | 8,5 |
| 27 | 9,5 | 9,5 |
| 28 | 10,5 | 10 |
| 29 | 11,5 | 11 |
| 30 | 12 | 11,5 |
| 31 | 13 | 12,5 |
| 32 | 1 | 13 |
| 33 | 2 | 1 |
| 34 | 3 | 2 |
| 35 | 3,5 | 2,5 |
| 36 | 4,5 | 3,5 |