Buy now
Deliveries only to Finland until further notice
Nanso Low Belle
Buy now
Deliveries only to Finland until further notice
Sizes
Description
A stylish ankle boot with a pattern designed by the famous Finnish design house Nanso.  Designed in collaboration with Nanso, the boots are modern and elegant in appearance.
These  boots with a beautiful pattern are ideal for daily use in the city and outdoor pursuits. The short-shaft model is easy to put on. The well-fitting model has a smooth tread design and hidden wedge heel.
Available in stylish black pattern and colour.
Hand-crafted from a natural rubber compound.
Product info

Features

Measurements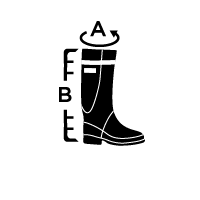 Size 37
A: 31,8 cm
B: 17,8 cm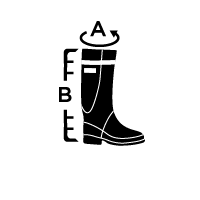 Size 42
A: 35,2cm
B: 21,2cm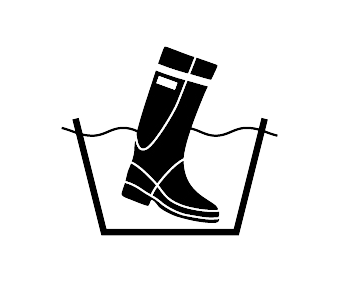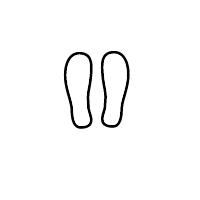 Quick-drying polyester lining
Mid-height shaft
Reinforced heel cap
Shock-absorbing heel structure
Rotationally rigid midsole


| | | |
| --- | --- | --- |
| Size | B Length cm | A Width cm |
| 36 | 23,8 | 8,7 |
| 37 | 24,5 | 8,8 |
| 38 | 25,2 | 9,0 |
| 39 | 25,9 | 9,1 |
| 40 | 26,6 | 9,3 |
| 41 | 27,3 | 9,4 |
| 42 | 28 | 9,5 |
Conversion chart
| | | |
| --- | --- | --- |
| EU | US | UK |
| 34 | 2,5 | 1,5 |
| 35 | 3,5 | 2,5 |
| 36 | 4 | 3 |
| 37 | 5 | 4 |
| 38 | 5,5 | 4,5 |
| 39 | 6,5 | 5,5 |
| 40 | 7,5 | 6,5 |
| 41 | 8,5 | 7,5 |
| 42 | 9 | 8 |
| 43 | 10 | 9 |
| 44 | 10,5 | 9,5 |
| 45 | 11,5 | 10,5 |
| 46 | 12 | 11 |
| 47 | 13 | 12 |
| 48 | 14 | 13 |
| 49 | 14,5 | 13,5 |
| 50 | 15 | 14 |