Buy now
Deliveries only to Finland until further notice
Kontio Winter rubber boot
Buy now
Deliveries only to Finland until further notice
Sizes
Description
The newcomer in the Kontio product range: a sturdy, reliable top-quality rubber boot with a wide-fit design.
This rubber boot has a fixed felt lining and an adjustable fabric cuff to keep out snow and debris. Reflective band around the collar for added visibility and safety – however, not a substitute for wearing a CE-approved reflector.
The heavy-duty outsole provides insulation against cold and the deep tread pattern ensures good traction on snowy and slippery surfaces.
Handmade of a durable natural rubber compound. Felt lining and removable felt insoles 100% PES.
Kontio Winter rubber boot is available in black.
Product info

Features

Measurements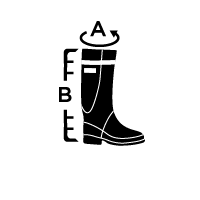 Size 37
A: 35,5 cm
B: 27 cm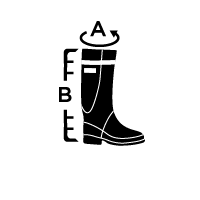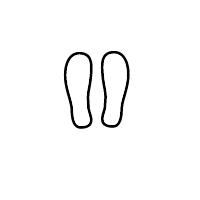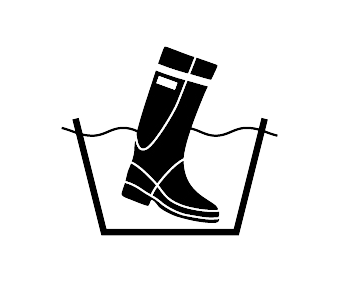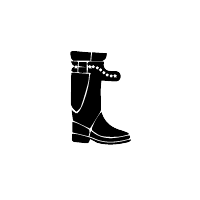 Low shaft and wide shaft opening
Adjustable textile collar
Reflective band in shaft opening – does not replace the use of CE approved reflector
Fixed felt lining 100 % polyester
Cleated outsole with good grip and cold insulation
Shock-absorbing heel structure
Rotationally rigid midsole
Side reinforcement
Toe reinforcement
Spacious Kontio last fitting
Loose felt insole


| | | |
| --- | --- | --- |
| Size | B Length cm | A Width cm |
| 36 | 24,1 | 8,75 |
| 37 | 24,7 | 8,95 |
| 38 | 25,4 | 9,10 |
| 39 | 26,1 | 9,25 |
| 40 | 26,8 | 9,40 |
| 41 | 27,4 | 10,00 |
| 42 | 28,1 | 10,15 |
| 43 | 28,8 | 10,30 |
| 44 | 29,5 | 10,45 |
| 45 | 30,2 | 10,60 |
| 46 | 30,9 | 10,75 |
| 47 | 31,6 | 10,90 |
Conversion chart
| | | |
| --- | --- | --- |
| EU | US | UK |
| 34 | 2,5 | 1,5 |
| 35 | 3,5 | 2,5 |
| 36 | 4 | 3 |
| 37 | 5 | 4 |
| 38 | 5,5 | 4,5 |
| 39 | 6,5 | 5,5 |
| 40 | 7,5 | 6,5 |
| 41 | 8,5 | 7,5 |
| 42 | 9 | 8 |
| 43 | 10 | 9 |
| 44 | 10,5 | 9,5 |
| 45 | 11,5 | 10,5 |
| 46 | 12 | 11 |
| 47 | 13 | 12 |
| 48 | 14 | 13 |
| 49 | 14,5 | 13,5 |
| 50 | 15 | 14 |