Buy now
Deliveries only to Finland until further notice
Kaisla
Buy now
Deliveries only to Finland until further notice
Sizes
Description
This ankle boot is easy to slip into and comfortable to walk in. Elastic gussets and pull-on loops in the back make the boots easy to put on.
Kaisla model has a snug, narrow feminine fit. A hidden wedge in the outsole makes walking more comfortable. The flat outsole does not collect dirt.
Handmade of a durable natural rubber compound.
Available in black colour.
Product info

Features

Measurements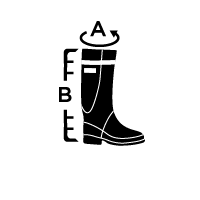 Size 37
A: 28 cm
B: 17,5 cm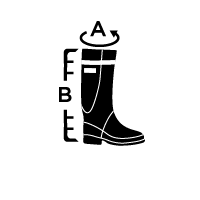 Size 42
A: 31,5 cm
B: 19 cm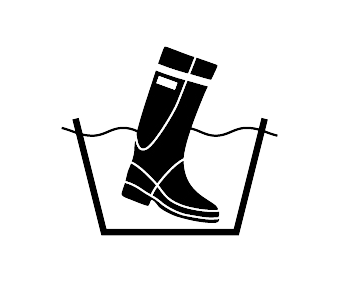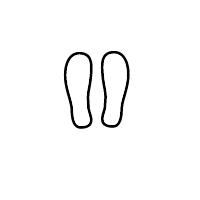 Elasticated opening with pull-on loops
Quick-drying polyester lining
Reinforced heel cap
Side reinforcement
Hidden wedge
Flat outsole does not collect dirt


| | | |
| --- | --- | --- |
| Size | B Length cm | A Width cm |
| 36 | 23,5 | 7,85 |
| 37 | 24,2 | 8,00 |
| 38 | 24,9 | 8,15 |
| 39 | 25,6 | 8,30 |
| 40 | 26,3 | 8,45 |
| 41 | 27,0 | 8,60 |
| 42 | 27,7 | 8,75 |
Conversion chart
| | | |
| --- | --- | --- |
| EU | US | UK |
| 34 | 2,5 | 1,5 |
| 35 | 3,5 | 2,5 |
| 36 | 4 | 3 |
| 37 | 5 | 4 |
| 38 | 5,5 | 4,5 |
| 39 | 6,5 | 5,5 |
| 40 | 7,5 | 6,5 |
| 41 | 8,5 | 7,5 |
| 42 | 9 | 8 |
| 43 | 10 | 9 |
| 44 | 10,5 | 9,5 |
| 45 | 11,5 | 10,5 |
| 46 | 12 | 11 |
| 47 | 13 | 12 |
| 48 | 14 | 13 |
| 49 | 14,5 | 13,5 |
| 50 | 15 | 14 |