Buy now
Deliveries only to Finland until further notice
Hippa Mansikka rubber boots for children
Buy now
Deliveries only to Finland until further notice
Sizes
Description
A colourful children's general-use boot with a strawberry pattern.
This light-weight boot stays on well, thanks to its well-fitting heel. The toe part of the boot is generously dimensioned to allow space for the growing foot. The outsole offers good grip, does not accumulate dirt and has space for waterproof trousers' underfoot strap.
Handcrafted from a natural rubber mixture.
Product info

Features

Measurements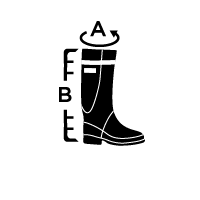 Size 25
A: 27 cm
B: 18 cm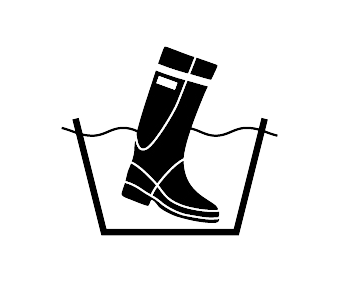 Reinforced heel cap
Side reinforcement
Shock-absorbing heel structure
Sturdy midsole
Fitting for rubber overalls
Hard-wearing, dirt resistant outsole
Comfortable fit
Quick-drying polyester lining


| | | |
| --- | --- | --- |
| Size | B Length cm | A Width cm |
| 21 | 13,8 | 5,8 |
| 22 | 14,4 | 6,0 |
| 23 | 15,1 | 6,1 |
| 24 | 15,8 | 6,3 |
| 25 | 16,5 | 6,4 |
| 26 | 17,1 | 6,6 |
| 27 | 17,8 | 6,7 |
| 28 | 18,5 | 6,9 |
| 29 | 19,2 | 7,0 |
| 30 | 19,9 | 7,2 |
| 31 | 20,5 | 7,3 |
| 32 | 21,2 | 7,5 |
| 33 | 21,9 | 7,6 |
| 34 | 22,5 | 7,8 |
| 35 | 23,2 | 7,9 |
Conversion chart
| | | |
| --- | --- | --- |
| EU | US | UK |
| 21 | 5 | 4,5 |
| 22 | 5,5 | 5,5 |
| 23 | 6,5 | 6 |
| 24 | 7,5 | 7 |
| 25 | 8 | 8 |
| 26 | 9 | 8,5 |
| 27 | 9,5 | 9,5 |
| 28 | 10,5 | 10 |
| 29 | 11,5 | 11 |
| 30 | 12 | 11,5 |
| 31 | 13 | 12,5 |
| 32 | 1 | 13 |
| 33 | 2 | 1 |
| 34 | 3 | 2 |
| 35 | 3,5 | 2,5 |
| 36 | 4,5 | 3,5 |